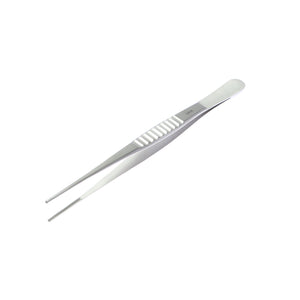 DeBakey Forceps
HR111
Our Blink Medical DeBakey forceps are a type of atraumatic tissue forceps used in vascular procedures to avoid tissue damage during manipulation.
These DeBakey forceps have an overall length of 150mm and have a distinct coarsely ribbed grip panel, as opposed to the finer ribbing on other forceps. 
The specifically designed teeth are designed to maintain the grip on the tissue but do not tear. 
They were developed by Dr. Michael DeBakey along with other innovations during his tenure at Baylor College of Medicine. 
Please quote 'HR111' as an internal reference. 
---
We Also Recommend