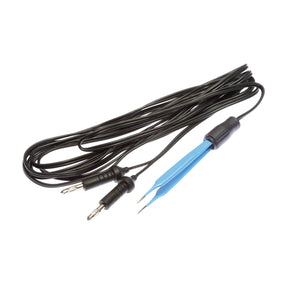 Bipolar McPherson with Flying Lead
HR630
Bipolar McPherson Forceps with a flying lead are used to cauterise blood vessels.
Our Bipolar Forceps are designed to grasp, manipulate and coagulate selected tissue. The electric current alternates between the two tips, reducing the length of the current's path and producing a precise, controlled therapeutic effect.
Electrosurgery involves the use of high-frequency electrical currents and is performed in conjunction with a specialised instrument, such as these bipolar McPherson forceps.
These forceps have an overall length of 110mm and are universally compatible with most diathermy machines.

Please quote 'HR630' as a product reference. 
---
We Also Recommend