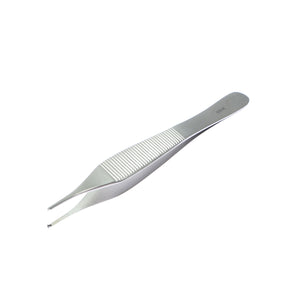 Adson Toothed Forceps
HR120
Our Blink Medical Adson Toothed Forceps are used for fine surgical procedures to hold delicate or superficial tissues. They are also used to tie sutures at the end of the procedure and hold dressings.  The narrow tips effectively hold and grip delicate tissues in place. 
We have 3 sizes available. 1.7mm, 0.8mm and 1.2mm, all with an overall length of 120mm.
Please quote the individual reference number for the product. 
---
We Also Recommend